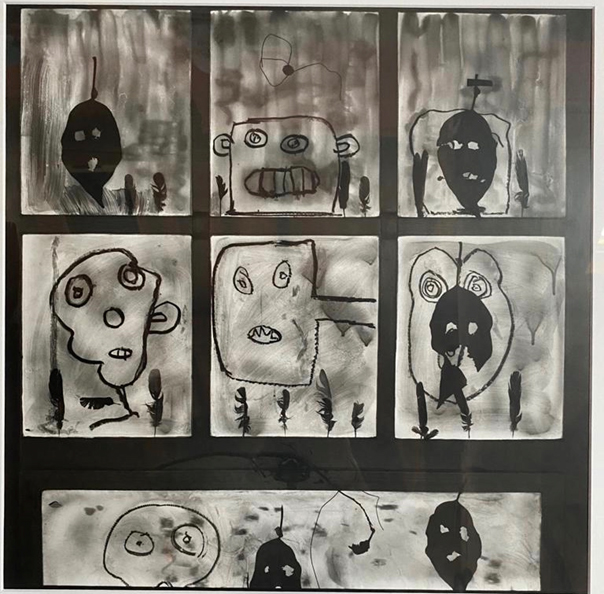 A Gift from A Belgian Friend . From Artist Roger BALLEN
Born the 11th of April 1950 in New York , American photographer who studied Geology in Berkeley University (CA) , now living in South Africa . He is a Black and White Artist ;
He exposed over the world , from all over Europe , to Brazil , South Africa , Israel and the USA.
Visited and photographed many many countries , published many books and created a world of ' philosophIcal images ' , we can't resume Roger Ballen , as his photos are a philosophy of life and his life is a school .