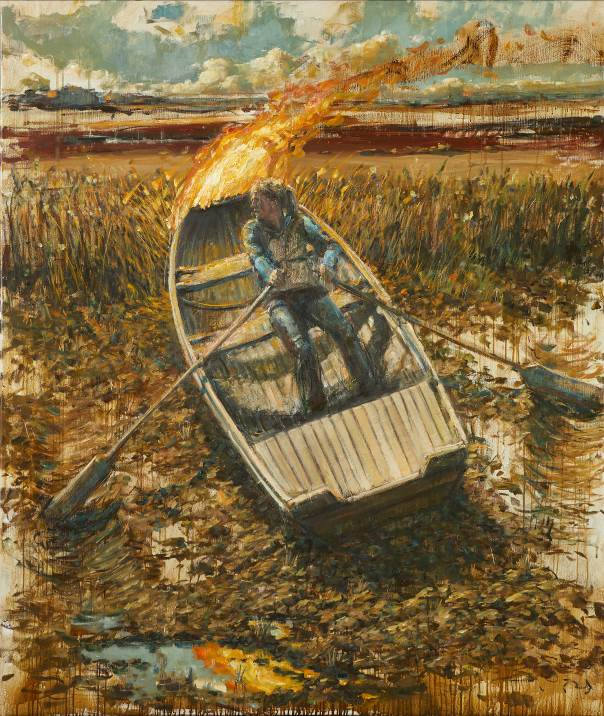 http://vkm.dk/udstillinger/2019/jacob-rantzau-so-far-away-2456/
https://skagenskunstmuseer.dk/en/exhibitions/bjorck-rantzau/
https://www.artwolfsen.com/shop/jacob-rantzau-11c1.html

Jacob Rantzau (b. 1973) is a visual artist from Aalborg, Denmark. Rantzau's works revolve around the human figure, with motifs often referencing contemporary global issues such as climate change, an ageing population and religion. His expressive, detailed and naturalistic style employs a mixture of imagination and realism and is inspired by pure Renaissance masters like Rembrandt and Caravaggio. Parallel to his solo exhibitions, Rantzau has been granted residencies at museums and private collections to study the Scandinavian old masters, including Skagen Art Museum (2013) and Vendsyssel Art Museum (2017).